What Makes Us Look Older?
Natural aging, exposure to the environment, and lifestyle choices all contribute to an older look as we age. At Balance Med Spa & Salon, our skilled team of experts provides individualized treatments and skin care solutions to address indications of aging and promote a more youthful appearance. For more information, contact us or schedule an appointment online. We are located at 2720 W Woodview Ln, Lecanto, FL 34461.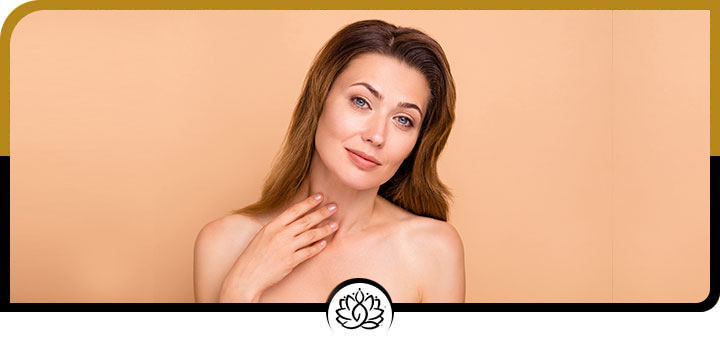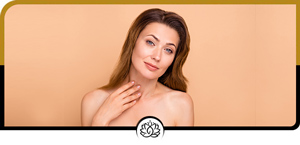 Table of Contents:
What features make us look older?
What features make you look younger?
How can I make my face look younger?
What treatments can help me look younger?
What features make us look older?

There have been many changes over the years, some of which are obvious and familiar:

– Enlarged forehead and/or receding hairline.
– Ears usually grow a bit longer as the inner cartilage grows.
– The tip of the nose can droop as the connective tissue that supports the nasal cartilage weakens.

As we age, fat volume decreases, clumps, and moves downward, sagging previously round facial features, and the once smooth, firm skin becomes saggy. Meanwhile, the rest of the face gains fat, especially the lower half, so we tend to sag at the jaw and bulge at the neck.

These deep lines between the forehead and eyebrows are called expression lines or animation lines. They are caused by constant tension in the facial muscles and eventually puckering of the skin. Other wrinkles can become deeper because of the way fat is lost and moved. Sun damage, smoking, and the natural deterioration of skin components that keep skin thick and supple can lead to finer wrinkles.
What features make you look younger?

The most specific features that make many look considerably younger include:

– Increased facial contrast
– The cheekbones are high and prominent
– Fuller/added volume to face
– Firm neckline
– Clear and smooth skin
– Full lips
How can I make my face look younger?

The aging process of the skin is a complex phenomenon that is influenced by both intrinsic and extrinsic factors. Intrinsic aging is a natural process that occurs as we age, leading to a decrease in collagen production, elastin fibres, and moisture retention. Extrinsic aging, on the other hand, is caused by external factors such as sun exposure, smoking, and pollution. These factors can accelerate the aging process and lead to premature aging of the skin. The effects of aging on the skin include a loss of elasticity, wrinkles, fine lines, and age spots.

Maintaining a healthy diet and staying hydrated is essential for maintaining a youthful appearance. A diet rich in antioxidants, vitamins, and minerals can help protect the skin from free radical damage. A good skincare routine is also crucial, including regular cleansing, moisturizing, and sun protection. Exercise is also important for maintaining healthy skin, as it increases blood flow and oxygenation, which can help improve skin tone and texture. Stress management techniques such as meditation and yoga can also help reduce the effects of stress on the skin.

For those looking for more advanced treatments to rejuvenate the skin, there are several options available. Chemical peels, microdermabrasion, and laser therapy are all medical procedures that can help improve skin texture and reduce the appearance of wrinkles and age spots. However, it is important to note that these treatments come with risks and should only be performed by a qualified healthcare provider. When considering advanced skincare treatments, it is essential to do your research and find a qualified provider with experience in the specific treatment you are considering.

Maintaining a youthful appearance and rejuvenating the skin is possible with the right approach. By understanding the aging process of the skin, practicing good skincare habits, and considering advanced treatments, we can help our skin look and feel its best. Remember, taking care of your skin is an investment in your overall health and well-being.
What treatments can help me look younger?

Aging is a natural process that affects everyone, but with the right treatments and care, it's possible to maintain a youthful appearance. One of the most accessible and affordable ways to prevent and reduce signs of aging is through topical treatments. Retinoids, a derivative of vitamin A, have been shown to reduce wrinkles and fine lines by increasing collagen production and improving skin texture. Antioxidants, such as vitamins C and E, can also help reduce the appearance of aging by protecting the skin from free radicals that damage cells. Moisturizers can improve skin hydration and elasticity, which can help reduce the appearance of fine lines. Finally, sunscreen is essential to prevent UV damage, which can lead to premature aging and skin cancer.

For those looking for a more significant change, nonsurgical procedures offer a range of options. Botox and fillers are popular injectables that can reduce facial wrinkles and restore volume to areas such as the cheeks and lips. Chemical peels and laser resurfacing are effective ways to improve skin texture and tone by removing the outer layer of damaged skin. Microdermabrasion and micro-needling are minimally invasive procedures that can stimulate collagen production, resulting in smoother and firmer skin.

For individuals seeking more dramatic results, surgical options are available. Facelifts and brow lifts are procedures that lift and tighten sagging skin, resulting in a more youthful appearance. Eyelid surgery can remove excess skin and fat from the eyelids, improving the appearance of tired or puffy eyes. Neck lifts can improve the appearance of the neck and chin, reducing the appearance of wrinkles and sagging skin.

There are many effective anti-aging treatments available, ranging from topical creams to surgical procedures. By understanding the different options, individuals can make informed decisions about the best way to achieve a more youthful appearance. Whether choosing a simple topical cream or a more invasive surgical procedure, the key is to prioritize self-care and invest in treatments that promote healthy, vibrant skin.

There is a wide range of treatments available at Balance Med Spa & Salon Lecanto FL that you can get to look younger. Contact us or schedule an appointment online. We are located at 2720 W Woodview Ln, Lecanto, FL 34461. We serve patients from Lecanto FL, Pine Ridge FL, Beverly Hills FL, Citrus Hills FL, Hernando FL, Dunnellon FL, Citrus Springs FL, Crystal River FL, Homosassa Springs FL, Inverness FL, and Black Diamond FL.