SkinPen Treatment Specialist in Lecanto FL
Reduce you scars and improve skin tone with our SkinPen Treatment at Balance Med Spa & Salon. For more information, please call us or schedule an appointment online. We serve clients from Lecanto, FL and surrounding areas.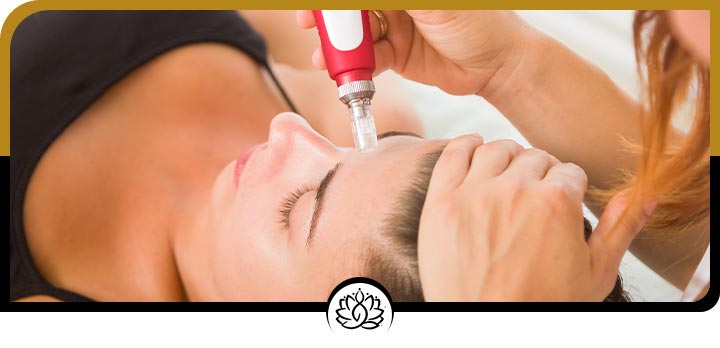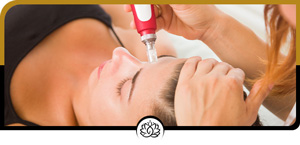 Table of Contents:
What is SkinPen?
How does the SkinPen work?
Who needs SkinPen treatments?
How much does SkinPen cost?
What is SkinPen?

The Skin Pen is the first and only Class II microneedling medical device that is FDA-cleared and approved for treating adult acne scars on the face. This level of proven effectiveness is great to know about Skin Pen. In addition to acne scars, Skin Pen can also be used on other types of scars. In addition to improving overall skin tone and texture, patients also see a reduction in fine lines and discoloration. In some studies, it has even been shown to reduce stretch marks.
How does the SkinPen work?

Using a Skin Pen treatment, small, controlled punctures are made into the skin with a sterile tip containing 12 pinpoint needles. A wound healing response is induced by the small wounds, which sometimes cause pinpricks of blood to rise to the surface. Microneedling relies on this principle. Collagen and elastin are produced by your body to repair the injury, giving your skin more strength and resilience. As collagen production is stimulated over a number of treatments, patients will see reduced fine lines and wrinkles, improved skin tone and texture, and even smaller pores and acne scarring. Besides crepe skin, stretch marks and other skin surface irregularities can also be treated with this product. We lose collagen as we age (1% per year to be precise) and this, coupled with genetic changes and sun exposure, leads to wrinkles. By stimulating collagen production, we can prevent wrinkles, keep our skin firm, plump, and elastic, and look youthful.

As an in-office procedure, microneedling is relatively quick and painless. First, we numb the area being treated with numbing cream, then let it sit for 15 minutes before doing microneedling. Once the patient's skin is numb, we thoroughly cleanse the area and apply a hyaluronic acid-based gel to make the device glide more smoothly over the skin. Moreover, the gel absorbs into the skin and contributes to faster wound healing and plumper skin. Approximately 20 minutes are required for a full-face procedure. Skin Pen microneedling involves three passes over the skin surface, first horizontally, then vertically, and finally in a circular motion. During the procedure, there may be some pinpoint bleeding, but it is usually minimal and resolves quickly. Over the next 24 hours, the patient will continue to apply hyaluronic acid-based gel over the entire face. The skin will remain moist as a result. Immediately following the procedure, the patient will notice redness and a slight "sunburn" appearance. The redness and peeling are mostly gone by the second day, so makeup can be worn again (with sunscreen, of course).
Who needs SkinPen treatments?

Those with blemishes or wrinkles on their skin that result in a poor appearance and a haggard appearance are ideal candidates for SkinPen treatments. Anyone can undergo SkinPen, regardless of their skin type or color. Patients should be able to have healthier, clearer, smoother skin thanks to SkinPen. After your final SkinPen treatment session, you may not see the final results for up to six months. Since SkinPen has no downtime, is relatively quick, and is easy to perform, patients are generally satisfied with it.
How much does SkinPen cost?

Depending on your condition and the area being treated, the price can vary significantly. Using SkinPen, you can rejuvenate skin all over your body and face. The face, neck, chest, and hands are the most common treatment areas.

The cost of a SkinPen session can range from $100 to $700. The average cost of a SkinPen is about $425. In-person consultations with Skin care specialist are the best way to find out how much microneedling will cost you. Balance Med Spa & Salon offers SkinPen procedures and deals are always available through our website. With Balance Med Spa & Salon patients look better and spend less. We serve patients from Lecanto FL, Pine Ridge FL, Beverly Hills FL, Citrus Hills FL, Hernando FL, Dunnellon FL, Citrus Springs FL, Crystal River FL, Homosassa Springs FL, Inverness FL, and Black Diamond FL.