Microneedling Treatment Questions and Answers
So you're thinking about a microneedling treatment? You may have some questions about it, like about its benefits and what you should expect. We've got some answers for you, so here's a bit of a Q & A on microneedling treatment with us at Balance Med Spa & Salon! For more information, please call us or request an appointment online. We serve patients from Lecanto FL, Pine Ridge FL, Beverly Hills FL, Citrus Hills FL, Hernando FL, Dunnellon FL, Citrus Springs FL, Crystal River FL, Homosassa Springs FL, Inverness FL and Black Diamond FL.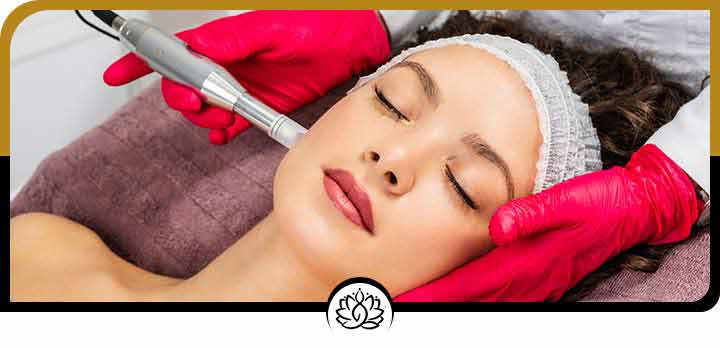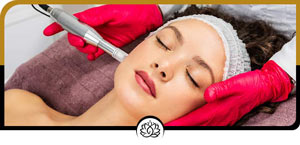 Table of Contents:
Why should I choose microneedling?
How many microneedling treatments does it take to see results?
What should I expect from my microneedling treatment?
Where can microneedling be done?
Why should I choose microneedling?

If you want to rejuvenate your skin, then resurfacing with microneedling may be for you. It's commonly called collagen induction therapy, as it can stimulate the body's natural production of collagen. It's this collagen which helps the skin heal, strengthen, and smoothen, renewing itself. People tend to lose collagen as they age, and their skin loses its ability to produce collagen easily, but microneedling can help make up for this. It can help us fix fine lines, wrinkles, age spots, large pores, blemishes, acne scarring, or even discoloration on the face.

Some of those issues can be addressed with other treatments like microdermabrasion or chemical peels, but those treatments may not be as deep and effective as microneedling which actually works under the surface layer of the skin. Also, microneedling doesn't need many repeated treatments!
How many microneedling treatments does it take to see results?

The number of treatments you should get depends on your aesthetic and health needs. With microneedling, you could have a session every four to six weeks, and typically, at least three treatments are necessary to get the results a patient wants. If microneedling is being done for scar reduction, it may need three to six treatments.

A professional will help you come up with the perfect treatment plan and schedule when you go in for a consultation.
What should I expect from my microneedling treatment?

The procedure itself is only minimally invasive, as it uses a tool with very fine, harmless needles which gently and slightly prick the skin. This process activates the body's ability to produce collagen and elastin. Both of these protein elements help the skin heal, strengthen, and smoothen.

Typically, within a week or so of treatment, a patient could see some signs of improvement, and in about four to six weeks, the patient may see more dramatic results. Additional treatments can help to yield the best possible results. Your results can depend on what kind of microneedling you get and other factors.

A professional will be able to tell you more about what you may be able to expect from microneedling treatment. Your end result can be healthier, tighter, and glowing skin you can be proud of!
Where can microneedling be done?

It can be done on areas of the body like the face, which is the area most often treated, but also the legs and chest. Actually, it can be done almost anywhere on the body, so it's really versatile! Acne scars, wrinkles, enlarged pores, stretch marks, lax skin, and many other issues can be addressed with microneedling.

As for what location you can have microneedling done at, it's a med spa like ours. Med spas have capable professionals who perform procedures like microneedling under the supervision of a medical professional. You can be very confident you'll be in good hands.

We hope you found our Q&A helpful! Feel free to reach out to us here at Balance Med Spa & Salon if you have any other questions. Our Med spa serves Citrus County and the Central Florida area.
Vampire Facial Collagen Induction Therapy
Increased Collagen Production, Fewer Wrinkles and Other Facial Lines, Improved Skin Tone and Texture, Fewer Risks and Side Effects, Painless Procedure, Long-Lasting Results
People in their late 20s to early 30s experience a drop in their body's collagen production rate, which continues to decline as they age. Collagen is an important protein found in the bones, muscles, skin, ligaments, and tendons. It helps the blood clot and provides the skin its firm structure, which is why unhealthy skin is one of the visible signs of low collagen in the body.
Collagen production is triggered when the skin cells are traumatized. Vampire facials utilize small needles that puncture the upper layers of the skin during microneedling. Once the skin is wounded, the existing collagen in the body attempts to heal the skin. The body also produces new and stronger collagen for a couple of weeks.
Vampire facials do not involve surgery. It's considered a low-risk treatment with no major side effects. The treatment involves extracting the patient's own blood so there's no risk of plasma rejection or any negative response from the body. Here's how the Vampire Facials work:
About 2 to 4 tablespoons of blood are extracted from the patient's arm.
The blood sample is taken to the lab and placed in the centrifuge. This device separates the blood into different layers.
The phlebotomist extracts layer that they need and microneedles, which involves creating micro-incisions on the skin to trigger collagen production.
Vampire Facials have no major side effects, but patients might experience the following after their treatment:
Swelling, Redness, Itching, Bruising, Tingling
These symptoms typically subside after a few days, but it's better to consult the physician if the discomfort becomes unbearable.
Although it's a generally safe procedure, patients might develop an infection if the solution is mishandled by an inexperienced provider. The extracted blood sample must be sterile at all times. The provider must follow the guidelines from certified transfusion centers to ensure that the patient's own blood is injected back to them.
1 session- $459 or 3 sessions-$1159