Microdermabrasion Treatment in Lecanto, FL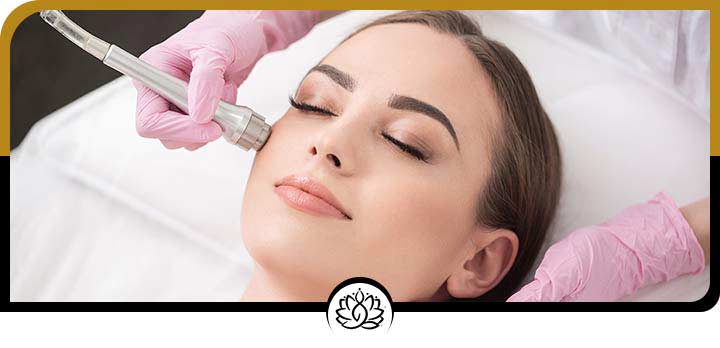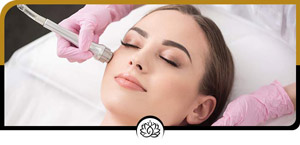 Table of Contents:
What Is Microdermabrasion And How Does It Work?
What Are The Benefits Of Microdermabrasion?
What Can I Expect From My Microdermabrasion Procedure at Balance Med Spa and Salon?
Can I Perform Microdermabrasion At Home?
Are There Any Side Effects?
What Is The Recovery Process Like For Microdermabrasion?
If you would like to brighten your skin or minimize scaring caused from acne or dark spots, then you should consider Microdermabrasion. In this article we'll discuss the basics about microdermabrasion in Lecanto and how it works, as well as some other common FAQs about this procedure such as the process, how it works, and what to expect.
Balance Med Spa in Lecanto, FL is proud to offer our patients Microdermabrasion to help you get healthier and more youthful skin.
What Is Microdermabrasion And How Does It Work?

Microdermabrasion is a minimally-invasive cosmetic treatment that is used to remove the uppermost layers of your skin – often known as the "stratum corneum." In other words, it's a form of physical exfoliation – it removes a very thin layer of your skin, which helps promote the production of collagen, smooth out fine lines and wrinkles, and remove signs of aging, scarring and more.

There are two types of microdermabrasion – crystal microdermabrasion, and diamond-tip microdermabrasion. Crystal microdermabrasion delivers a stream of fine micro-crystals, which abrade (remove) the outermost layer of your skin, and then are sucked up by a specialized vacuum. Diamond microdermabrasion does not use particles, but a special, rough diamond tip, which gently removes skin, exfoliating your face. Both types of microdermabrasion are equally effective, and usually take about 30 minutes for the procedure to be completed.
What Are The Benefits Of Microdermabrasion?

Microdermabrasion has a number of great benefits for your skin and face. Let's discuss the clinically-proven benefits of microdermabrasion now.

– Brightens skin – When dead skin cells build up on your epidermis, your skin will begin to look dull. Microdermabrasion can be used to remove this skin, and reverse dulling, allowing your skin to look its best. Your skin will look brighter and more beautiful after your procedure.

– Minimizes scarring, stretch marks, and more – Microdermabrasion helps minimize scarring from acne, as well as stretch marks, dark spots, hyperpigmentation, and more. It's thought that this is because it helps stimulate the production of collagen and new skin, which helps treat these cosmetic issues.

– Treats sun damage – Dark spots and sun damage can be treated with microdermabrasion, though care must be taken to avoid excess exposure to the sun and UV rays in the future.

For these reasons and many more, microdermabrasion is a great option. It's inexpensive, minimally-invasive, and offers fantastic results which make you look younger and feel better about yourself by treating cosmetic imperfections on your skin.
What Can I Expect From My Microdermabrasion Procedure at Balance Med Spa and Salon?

The procedure usually takes between 30 minutes to an hour. Your face will be cleaned and prepared, and then on of our highly trained esthetician will use a special wand, and begin treating your face, gently abrading away dead skin cells and revitalizing your skin. During this time, you'll simply relax in a reclining chair. No anesthetic or numbing agents are required, and there is no pain or discomfort related to this procedure. In fact, many patients find the process to be relaxing, and enjoy the sensation of their dead skin being removed.
Can I Perform Microdermabrasion At Home?

Microdermabrasion is safe when performed by an experienced esthetician in a clinical environment, but can be riskier if you attempt to treat yourself. This is because you may overdo it or remove too much skin, causing damage to your skin, and symptoms like redness, discomfort and sensitivity. While devices do exist for home microdermabrasion, professional treatment will give you better results, with less risk of accidentally damaging your skin.
Are There Any Side Effects?

Some minor itching or redness is not uncommon, and can be treated with a light moisturizer containing hyaluronic acid. Beyond this, side effects are rare and minor, and include feeling that your skin is "tight," as well as minor bruising or small, red abrasions, in some cases. These side effects typically are gone within a day or two of treatment.
What Is The Recovery Process Like For Microdermabrasion?

Make sure that you use a moisturizer after your procedure, and a broad-spectrum SPF 50+ sunscreen. You should avoid exposure to the sun for up to a week after your procedure, as your new skin is vulnerable to sun damage. Keep yourself covered up with a hat and sunglasses, and wear sunscreen whenever you're outdoors for a prolonged period of time.
Know What To Expect – And Schedule Your Appointment Today!
Interested in microdermabrasion in Lecanto? Now is the perfect time to schedule an appointment. The procedure is safe, simple, fast, and affordable – and can help you revitalize your skin. So don't wait. If you're ready to restore your skin with a brighter, youthful glow, call or stop by Balance Med Spa and Salon in Lecanto, FL today, and schedule your microdermabrasion appointment now.