Facials in Lecanto, FL
Balance Med Spa & Salon offers quality facial treatments to rejuvenate your skin. Make your face radiant and beautiful today! Call us or request an

appointment online.

We are located at 2720 W Woodview Ln, Lecanto, FL 34461.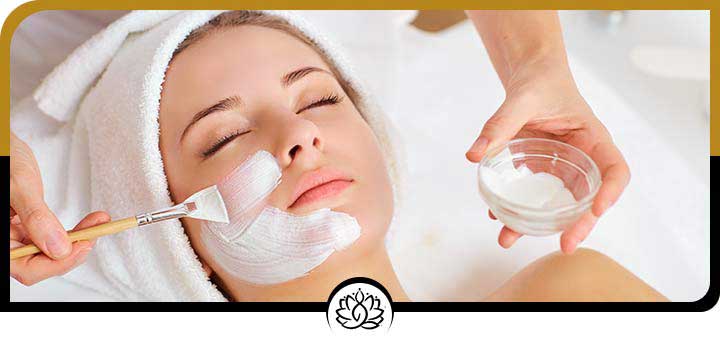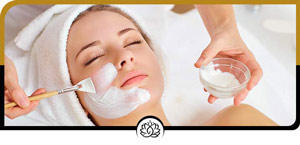 Balance Customer Facial $89
A facial designed to meet your skin's personal needs, it's customized specifically for you!
ZO Classical Facial $89
Our introductory facial treatment includes top of the line medical grade skin care products that will cleanse and exfoliate your skin while nourishing and hydrating with anti-aging formulations, Ideal for ALL skin types!
ZO Skin Stimulator Peel 1/$129, 3/$339, 6/$599
The Lunch-time peel, make with nourishing ingredients that create an instantly gratifying glow, powered by ZO Skin Health! Best in a series.
ZO Skin 3-Step Peel 1/$299 3/$799
An innovative, in office treatment peel followed by an at-home treatment to combat the signs of aging skin discoloration. Utilizes a blend of exfoliates, retinol and multi-action agents to help improve skin health and treat many signs of aging. Provides antioxidant protection as well as anti-irritant benefit. (Consultation prior to procedure)
ADD-ON $20 each
Microdermabrasion, Dermaplaning, Anti-Aging, Acne, Armotherapy
Vampire Facial (Collagen Induction Therapy) 1/$459, 3/$1159
The Ultimate anti-aging! This treatment stimulates collagen production, plumps fine lines and wrinkles, and reduces appereance of scarring and textural issues, best in a series.
Therapeutic Back Facial $135
Treat you back to the same indulgent skin care that leaves your face glowing! Ideally suited for individuals with clogged pores, oily, or rough skin and acne. Includes double cleans, exfoliation, extraction and mask treatment.
Deep pore cleansing exfoliation and removal of surface oil and debris, which contribute to acne. Suitable for teenage acne.
Facials in Lecanto, FL.
Washing your facial skin should be an important part of your daily routine. Receiving Facials should also be part of your lifestyle. You will see noticable differences in your skin as you continue with your Facial treatments in Lecanto. These treatments can deliver gratifying results and help you regain self-confidence.
Facials can play a key role in maintaining healthy, glowing skin. At Balance Med Spa and Salon in Lecanto, FL, we provide our patients with an array of therapeutic and revitalizing facials customized to each individuals needs and aesthetic goals.
What are Facials?
We offer different types of Facials. You can take advantage of our Facials for the following reasons:
Rejuvenating and detoxifying your skin
Treating acne and acne scars
Tightening your skin
Our Facials are designed to deliver smoother skin with reducing acne scars, wrinkles, fine lines, and deliver tighter skin. For instance, through detoxifying your skin, we can remove impurities, toxins, pollutants, and dead skin cells from your skin which results in a clear-looking skin that is healthier. Additionally, you can treat acne and acne scars through our special Facials designed for acne treatments. If you have been struggling to see results with different acne-fighting products, then you should try Facials at our Lecanto med spa.
Facials in Lecanto are safe and effective with no downtime or side effects. You can receive your facial treatment during your break times and resume your normal activities after the treatment.
What are Facials like in Lecanto? *
Prior to your treatment, we will conduct a consultation with you to develop a plan in order to deliver gratifying results. We will assess your needs and your facial skin conditions for recommending the appropriate treatment.
Each treatment has its own special procedure. Patients usually report that most of Facials are quite relaxing. Usually the treatments start with our professionals cleaning your skin before applying anything such as masks. Our treatments also involve massaging the skin, depending on the treatment you receive. Additionally, we always make sure that our patients are comfortable with the procedures.
The side effects for facials are minimal. Depending on which treatment you receive, you may experience redness following the treatment. However, these side effects are generally resolved after the treatment within a few hours.
What are the results of Facials? *
The results with Facials in Lecanto are immediate. However, most of our patients notice the results after the side effects subside. In order to maintain optimal results, we highly recommend following up with our Lecanto med spa. The results for Facials can last couple of days depending on the type of Facial treatment you receive. Additionally, if you receive retreatments, the results can take up to a few months. You will notice your skin regaining radiance and youthfulness. You can even notice wrinkles diminishing eventually.
Make an appointment today!
With Facials in Lecanto, you can notice your skin beginning to look and feel much smoother. Depending on which Facials you receive, you will a see clear skin with reduced wrinkles and fine lines.
Give us a call today to book an appointment for a consultation. Our professionals will help you receive a glowing skin. Regaining your self-confidence is what we thrive on. We understand that skin can play a huge role in one's confidence. At Balance Med Spa and Salon in Lecanto, FL, you can achieve your aesthetic goals.
*Disclaimer: Results for each patient will vary. Please remember that the information provided will not guarantee your eligibility for treatment. Consultation and medical examination must be completed before approval.