Teeth Whitening Service in Lecanto, FL
Balance Med Spa & Salon provides professional teeth whitening at an affordable cost. Restore your bright smile today! Call us for more information or request an 

appointment

online.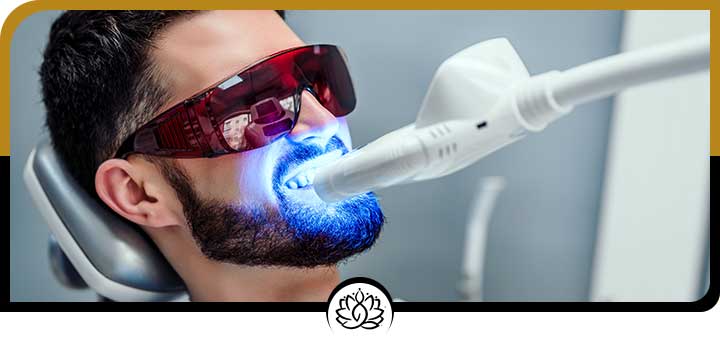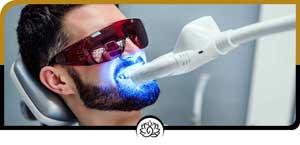 Table of Contents:
What is teeth whitening?
What is teeth whitening like?
Is teeth whitening safe?
How long does teeth whitening last?
Do you offer teeth whitening service in Lecanto, FL?
For a brighter smile that could light up a room, come see us here at Balance Med Spa & Salon! We're your local provider of teeth whitening service in Lecanto, FL. With us, you'll be able to enjoy easy, effective teeth whitening in a relaxing spa environment, so if that sounds good to you, come see us or contact us today to get that brighter smile.
What is teeth whitening?

Until recently, only dentists could perform teeth whitening, but now, many teeth whitening systems are considered cosmetic systems that med spas can use for their patients. These systems are entirely noninvasive and generally very safe for a patient. In many of these systems, a whitening gel is used along with light technology to bleach the teeth of the patient, and after, the patient is left with a whiter, brighter smile!
What is teeth whitening like?

First, the patient's teeth are cleaned with a swab, then the professional inserts a mouth prop and cheek retractor into the patient's mouth. After that, the gel is applied to the patient's teeth and the light is activated. Then the only thing to do is for the patient to relax! The light stays on for about 15 minutes, then the patient's done. For some patients, it's possible to do two 15-minute sessions, one after the other.

The entire procedure is pain-free for the patient. Even sensitive teeth should be fine during the treatment. It's common for a patient to feel a slight tingling sensation or a bubbling sensation for the first few minutes, but this isn't uncomfortable for the patient, and it's just a sign that the gel is producing oxygen for the bleaching!
Is teeth whitening safe?

Generally, it's very safe for the patient, so long as the methods used are dentist-approved methods. There has been significant clinical research showing the procedure with these methods is safe. There have been many trials too, and many dental professionals consider the procedure one of the safest procedures available. However, a teeth whitening procedure is not for a pregnant or breastfeeding patient, and it may not be for some other patients too. So long as your teeth are healthy, there's a good chance you'll be a good candidate for teeth whitening.
How long does teeth whitening last?

Depending on the initial color of a patient's teeth and how much they're stained, the patient might need limited or extensive whitening. Generally, though, it takes three to four weeks for a patient to get the results they want. Patients can expect their results to last for one to two years on average. Smoking, red wine, coffee, tea, and certain foods like some berries can stain your teeth, so you may want to avoid these after your treatment. Brushing your teeth regularly will help you prolong your results. Results and their duration really depend on the patient, so to find this out for yourself, you should have a consultation with us here at Balance Med Spa & Salon!
Do you offer teeth whitening service in Lecanto, FL?

Balance Med Spa & Salon is located at 2720 W Woodview Ln, Lecanto, FL 34461, and you can come visit us today to get a feel for our spa environment, if you like! If you'd prefer to, you can call us to make an appointment or consultation with us, or you can book your appointment/consultation with us online. We'd love to tell you anything and everything else you'd like to know about teeth whitening with us and its benefits for you, so don't hesitate to get in touch if there's anything we can help you with.

We look forward to hearing from or seeing you soon over here at Balance Med Spa & Salon!