Vajacial Treatment Specialist in Lecanto FL
Balance Med Spa & Salon offers vajacials for better feminine sexual health. For more information, please call us or schedule an appointment online. We serve clients from Lecanto, FL and surrounding areas.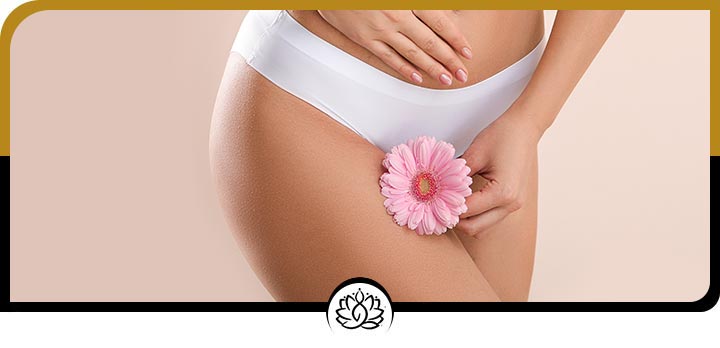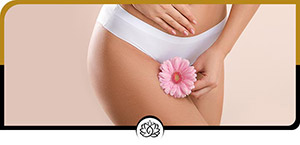 Table of Contents:
What is a Vajacial?
How often should you get a Vajacial?
When should I get Vajacial?
What are the benefits of a Vajacial?
All the benefits of a traditional facial but specifically designed for your most sensitive areas. The facial for your vulva (mons pubis only) involves a deep cleansing, exfoliation, ingrown hair extraction (as needed), a mask, steaming, soothing moisturizer, and a variety of options for your unique needs. The vajacial is recommended for every woman that regularly gets Brazilians, bikini waxes or simply wants to keep their intimate parts neat and tidy.
Pricing-$59
Welcome to Balance Med Spa & Salon! We are a team of medical spa professionals that specialize in treatments including medical peels, botox, balayage, permanent makeup, medical-grade facials, and more! Our main goal is to make sure each one of our clients leaves our spa feeling like the best version of themselves. An increasingly popular treatment at Balance med Spa & Salon is called a vajacial. Keep reading down below to learn all about our vajacial treatment specialists in Lecanto FL!
What is a Vajacial?

Facials are designed to keep the skin on your face healthy, clear, and radiant! Vajacials do the same wonderful things but for your most intimate areas. Vajacial treatments are wonderful for anyone who wants to have a cleansed and healthy vulva area.

The rejuvenating non-invasive vajacial treatment includes a deep cleansing, exfoliation, ingrown hair extraction, steam, soothing mask, calming moisturizer, and a brightening serum. These treatments last around 45 minutes to an hour and can help smooth bumps, prevent acne, remove dead skin cells, and treat ingrown hairs. These treatments are incredibly safe and are done in a professional, spa environment.

They are the perfect treatment option for maintaining a healthy, hydrated, cared for vaginal area! A good candidate for vajacial treatments is anyone who has a hairless pubic area. Whether you sugar, wax or shave, you may experience acne, redness, irritation, and more side effects that can easily be resolved by vajacial treatments!
How often should you get a Vajacial?

The results of a vajacial last for about two weeks to a month. We recommend you get this treatment just as frequently as you would a facial! Regular visits will ensure you have continued, long-lasting vajacial results. This will keep your vulva at its very best! During your next consultation appointment, we would be more than happy to schedule you for a series of vajacial treatments.
When should I get Vajacial?

Balance Med Spa & Salon advises you to regularly get a vajacial if you want to maintain a neat, clean, and tidy vulva area. We especially recommend you get vajacials if you are someone who gets bikini waxes and Brazilians. Get your vajacial within a week of shaving or waxing for optimal results. This will greatly reduce any side effects of hair removal treatments.
What are the benefits of a Vajacial?

Vajacials have three major benefits: ingrown hair removal, exfoliation, and skin softening. In-grown hairs can develop after hair removal and be a painful annoyance for weeks. Vajacials can painlessly extract ingrown hairs and prevent new ones from forming. Having a cleansed and exfoliated intimate area will ensure your skin texture remains smooth and youthful. Another amazing benefit of vajacial treatments, is, of course, the wonderfully soft skin you'll have afterwards. Not only will this have you looking incredible, but also feeling incredible and empowered.

Additional benefits of getting a vajacial at Balance Med Spa & Salon include:

– Evens out skin tone
– Brightens skin
– Reduces hyperpigmentation
– Prevents irritation caused by waxing/shaving
– Reduces acne
– Calms skin
– Resurfaces healthy skin
– Evens out dark spots
– Reduces inflammation and redness caused by waxing
– Boosts confidence!

Vajacials are a soothing, rejuvenating, and overall relaxing medical spa treatment that will improve your skin texture, tone, and hyperpigmentation. Your intimate area deserves just as much love and care as any other body part. Vajacials can help you become your most healthy and confident self. If you have any questions about the treatments offered at Balance Med Spa & Salon, please reach out anytime during our business hours. We would love to schedule you in with one of our amazing vajacial treatment specialists in Lecanto, FL! We serve patients from Lecanto FL, Pine Ridge FL, Beverly Hills FL, Citrus Hills FL, Hernando FL, Dunnellon FL, Citrus Springs FL, Crystal River FL, Homosassa Springs FL, Inverness FL and Black Diamond FL.