Permanent Makeup in Lecanto, FL
Looking for a permanent make-up treatment? Balance Med Spa and Salon provides qualified professionals to assist with your permanent make-up needs. Call us or visit us online to book your appointment or consultation! We are conveniently located at 2720 W Woodview Ln, Lecanto, FL 34461.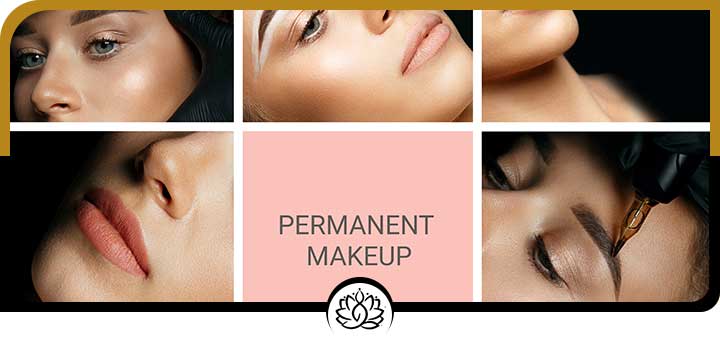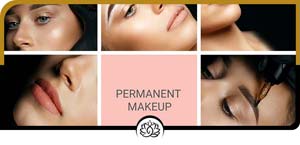 Table of Contents:
What is permanent make-up?
What are the long-term results of permanent make-up?
Is permanent make-up a safe cosmetic procedure?
What is permanent make-up?

Permanent make-up, otherwise known as permanent cosmetics, is a cosmetic procedure utilizing tattoos to mimic the appearance and look of make-up – the procedure is also known as dermapigmentation, micropigmentation, and cosmetic tattooing. Permanent make-up is used to permanently enhance the coloration of the face, lips, and eyelids. It is also used in the artificial replacement of eyebrows, particularly for those who have undergone chemotherapy or have lost them as a complication of another condition or as the result of aging.

While it is predominantly used for cosmetic reasoning and enhancement, permanent make-up can also be used in the treatment of skin condition such as vitiligo, and to restore or enhance the areola of a breast.
What are the long-term results of permanent make-up?

The results of permanent make-up can last for many years or may fade over time. The results vary from patient to patient, depending on their skin. If you elect for a more natural appearance to your permanent make-up, then this may require touch-ups over time, while more dramatic looks may last longer.

In general, the colors used in permanent make-up last for three to five years, while some may last for ten years. It is recommended that you consult with your practitioner about what pigments will best suit your skin and what results and what finished look you desire from the procedure.

Due to the popularity of micropigmentation in recent years, the field of cosmetic permanent make-up has increased its offerings.
Is permanent make-up a safe cosmetic procedure?

Yes, permanent make-up is considered a safe procedure. The risks involved are low, however, it is recommended that you research any institution which offers it to make sure that it is the right fit for you. There is usually no major bruising associated with it and you should be ready for photos and outing within a few days. The procedure itself is also short, usually lasting between one to two hours. Much like other modern cosmetic procedures, the results are also temporary, and will typically fade with time – allowing you to keep up with trends with ease.

As with any cosmetic procedure, work with your practitioner and do research to understand the procedures better and to know whether the procedure you are considering will work best for you, your skin, and the look that you are trying to achieve.

Here at Balance Med Spa and Salon, we offer only the finest treatments to our clients and patients. With convenient hours, we are available to help you achieve the look that you want. If you are interested in permanent make-up and would like to book an appointment or a consultation, please contact us via our website, over the phone, or in-person. We are located at 2720 W Woodview Ln, Lecanto, FL 34461.