Swedish Massage Therapist in Lecanto, FL
Swedish massage therapy allows your body to feel the ultimate relaxation while your muscles are able to release any built-up tension. Enjoy this relaxing and soothing massage with our Swedish massage therapists at Balance Med Spa & Salon in Lecanto, FL. For more information, please call us or schedule an appointment online.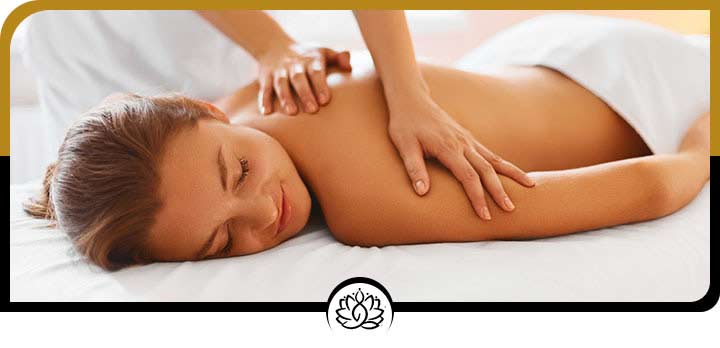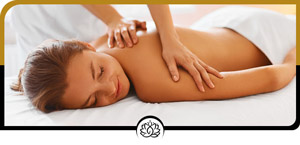 Table of Contents:
What does a Swedish full body massage include?
What happens during a Swedish massage?
What is the difference between a massage and a Swedish massage?
What can I expect from my first Swedish massage?
Customized to your needs with light to medium pressure, relaxation with hot towels and aroma.
60 Mins – $69/ 90 Mins – $109
What does a Swedish full body massage include?

Full-body Swedish massage includes one of the most common methods of massage today. A licensed massage therapist will perform a Swedish-style massage on your entire body involving their arms and hands into long, kneading, and soft strokes to release any tension that may be built up deep within the body's muscles. While our massage therapists are working to allow the muscles to release all of the built-up tension from the surface layers, the methods included that you may feel which will often help you relax are light, rhythmic, and tapping strokes.

This technique was combined to allow you to feel relaxed while energizing the body and healing all of your joints and muscles to allow you to feel better and move better after your full-body Swedish massage has been completed.

There are a few reasons why so many choose a Swedish massage over other types of massage available, and it is often due to the benefits outweighing just muscle relaxation. Other benefits of Swedish-style massage include improving flexibility, decreasing muscle toxins, improving circulation, and increasing blood oxygenation. All of which continue to provide your body more benefits well after the massage has ended.
What happens during a Swedish massage?

During your full-body Swedish massage, you will be informed to remove all articles of clothing with the exception of underwear if you are wearing any, and lay face-down under the sheet that has been provided on the massage therapist's massage table. The massage therapist will already have all of your health information available including medications you are on, any medical conditions they need to be aware of, allergies, as well as injuries from the past and present to ensure no pain is caused during your massage.

Each massage is individualized to your needs based on the information provided to your massage therapist. While there is no order in which a Swedish massage will start, usually the therapist will begin working on your back, buttocks (if you feel comfortable with it), into the legs, feet, and back up to finish on the arms, shoulders, and hands. They may have you flip over onto your back to work on the head, neck, and face if any of it is causing you discomfort.

Massage therapists will work through the body doing movements purposely to direct the movement from the extremities towards the heart and lymph nodes. This is purposely done to activate the sensory receptors and start the movement of the blood and lymph fluids.

Swedish massage therapy often provides sessions for 60 minutes, 90 minutes, or 100 minutes, to allow more time on certain areas including often targeted hands, feet, and shoulders. These session variations are available depending on your schedule, length of time that allows you to fully relax, and finances. Swedish massage therapy was designed to allow you to relieve any tight muscles, flush out the lymphatic system, and direct blood flow which helps to minimize any effects of sluggish circulation.
What is the difference between a massage and a Swedish massage?

There are many different massage styles available to choose from; however, the most popular styles of massage that are often booked are deep tissue massage and Swedish massage. While they have some similarities in place, there are many differences that make them completely two different massage techniques. The main differences between the two include:

– A technique that is used
– Intended use of the massage
– Areas that are being focused on
– The pressure used during the massage

Swedish massage therapy is much gentler and is often booked when you are looking for tension relief and total relaxation. Swedish massage therapy helps to loosen up tight muscles due to daily activities and is often helpful in relieving tension in your shoulders, neck, and lower back.

Deep tissue massage is just that, it goes deeper into the muscles than that of a Swedish massage, and is intended for people that have injuries, athletes, and runners, but can also help individuals suffering from lower back pain or fibromyalgia. Deep tissue massage will often target the inner layers of your tendons, muscles, and fascia.
What can I expect from my first Swedish massage?

If you are planning to book your first Swedish massage there are a few things you should know first.

– Book with a facility that has licensed massage therapists working on you
– Book a Swedish massage based on the amount of time you think would be best
– Inform your massage therapists of any areas you are dealing with issues of tension
– Relax and enjoy your massage. It isn't every day you get to enjoy a massage that will relax you and allow your muscles to unwind
– Drink plenty of water before and after your massage to stay hydrated and allow your body to flourish!

For more information, call us. Balance Med Spa & Salon looks forward to your visit soon! We serve patients from Lecanto FL, Pine Ridge FL, Beverly Hills FL, Citrus Hills FL, Hernando FL, Dunnellon FL, Citrus Springs FL, Crystal River FL, Homosassa Springs FL, Inverness FL and Black Diamond FL.