Full Body Waxing in Lecanto, FL
If you are looking to have your unwanted hair removed, come to Balance Med Spa & Salon. Our kind and professional staff are ready and waiting to help you be the best version of yourself! Schedule an appointment online or give us a call for more information on treatments available to you.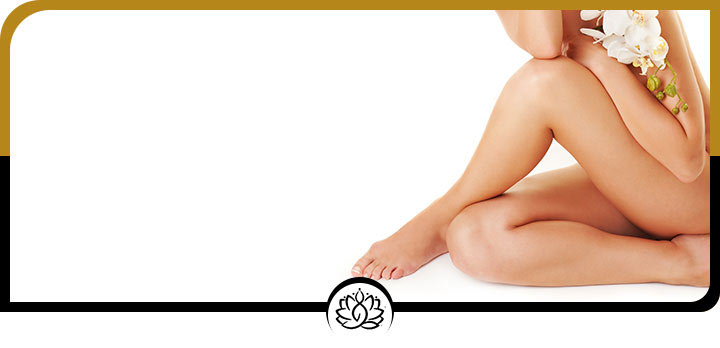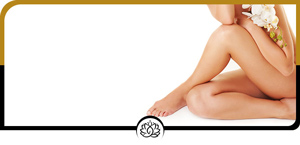 Table of Contents:
What does full-body wax mean?
How long does a full-body wax last?
How do I prepare for a full-body wax?
How do I take care of my body after a wax appointment?
Waxing has been a popular method of hair removal for decades, and for good reason. It effectively removes hair from the root, so regrowth doesn't happen for up to weeks! With new methods of waxing coming out every year, waxing has become less painful than it used to be.
What does full-body wax mean?

During a full body wax, hot wax is poured over small areas, then a cloth is immediately smoothed over the wax. When the cloth is pulled off, the hair is pulled out by the root which prevents it from growing back for several weeks. Many people feel it is worth it to temporarily get rid of body hair even though it comes with a certain level of pain and discomfort. Contrary to popular belief, waxing treatments are for both men and women.

A full-body wax may mean different things in different salons but it typically involves the below:

– Arms
– Legs
– Bikini Area
– Chest
– Back
– Underarms
How long does a full-body wax last?

The three stages of hair growth include growing, resting, and transitional. At any given time, a large percentage of hair follicles are in the growth phase and the rest are either in the resting phase or transitional phase.

Quite often, some hair hasn't reached the surface yet and remains underneath the skin, or it has not grown long enough to be grasped by the wax. In that case, waxing won't grasp these hairs and remove them.

Someone that gets waxed regularly will start to notice a reduction in hair growth as this process will often cause the follicle to become damaged. This reduction in hair growth varies from person to person. Typically, waxing lasts anywhere from 3 to 6 weeks.
How do I prepare for a full-body wax?

To make sure you're ready for your next waxing appointment at Balance Med Spa & Salon here is the best way to prepare.

1. Check Yourself – Check the area you plan on having waxed for broken skin or inflammation. This will need to heal before waxing can take place.
2. Let It Grow – When the hair is too short, the wax is unable to grip the hair and pull it out. When hair is too long, waxing causes more pain and is prevented from adhering to the hair.
3. Light Exfoliation – Skip harsh scrubs the day of your waxing appointment but be sure to lightly exfoliate the area a day or two before waxing takes place.
4. Moisturize – On the days leading up to your appointment you will want to keep the area nice and moisturized which will allow the wax to release from the skin with ease.
5. Take A Retin – A Break – While creams containing Retin-A do amazing things for acne, fine lines, and uneven pigmentation, it should be avoided prior to a waxing appointment.
6. Shower – Proper hygiene is essential for both the waxer and receiver to have the most optimal success.
How do I take care of my body after a wax appointment?

Waxing is one of the most affordable and popular types of hair removal. However, these hairless skin requires maintenance. Waxing aftercare is important to aid in the prevention of bacterial infections, unsightly ingrown hairs, itching, scarring, and having to resort to using antibiotics.

– Cleanse skin using mild skin wash product
– Moisturize your skin daily
– Exfoliate regularly with an exfoliating mitt or glove
– Have ingrown hairs removed professionally
– Shower before a wax
– Drink plenty of water

If you or someone you know has unwanted hair, come to Balance Med Spa & Salon today! Our team of kind and caring staff are experienced in providing a pleasant waxing experience. To talk with an expert, contact our office today. Visit us online or give us a call to schedule an appointment at our clinic.