What Is the Aftercare for a Brazilian Waxing?
The right aftercare is crucial for avoiding irritation and infection after a Brazilian wax. Avoid taking hot baths or exercising; wear comfortable clothing, and stay away from fragranced goods. Ingrown hairs can be prevented and discomfort reduced with gentle exfoliation and calming lotions. These suggestions will help you preserve the benefits of a Brazilian wax and keep your skin hair-free and smooth. Our professional Dr. Thomas Antony, M.D. and his team at Balance Med Spa will provide you with top treatment and services. For more information, contact us or schedule an appointment online. We are conveniently located at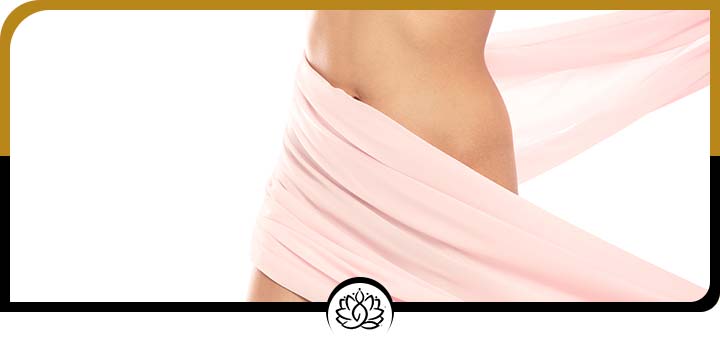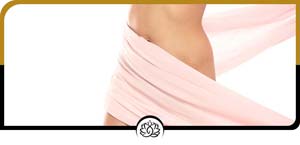 Table of Contents:
What is the aftercare for a Brazilian wax?
Do and don'ts after Brazilian waxing?
How do you close your pores after a Brazilian wax?
There are many different types of hair removal treatments available, with Brazilian waxes being one of the most popular and efficient ways to provide long-lasting results. After the initial appointment, the hair can take up to a month to grow back, making Brazilians a great option for those who are going on a beach vacation or like a lower maintenance hair removal process. With continuing appointments every month or two, the hair will start to grow back slower and finer, eventually leading to very long-lasting results. Brazilians can be a bit uncomfortable, so it is important to know everything you need to know before the appointment regarding aftercare and what to avoid.
What is the aftercare for a Brazilian wax?

After your first Brazilian waxing appointment, you will likely be able to enjoy the results for at least 3 to 4 weeks. Once the hair starts to grow back, it can be tempting to shave the area, but it is recommended that if you wish to continue waxing in the future, you just get the hair waxed again once it is around ¼ inch long, allowing for the hair to grow back a little finer and slower each time you do get waxed. If you shave in between waxes, each waxing will feel like the first again. As well, shaving between waxes can lead to more ingrown hairs or razor bumps, so it is best to just be consistent with your hair removal system. Some redness after the appointment is perfectly normal, and expected, and can last for just a few minutes or even a few days. This may also make the area itchier, but to ensure proper healing, avoid scratching or causing any further irritation down there. If the redness and itching are persistent, you can use a small amount of aloe vera on the area to minimize the reaction. Waxing can cause some bumps or ingrown hairs on sensitive skin, in which case you can use an ingrown hair serum to help treat anything that may pop up on the skin after your appointment. Make sure to keep the freshly waxed skin hydrated to prevent irritation to the area, and to keep the hairs that will grow back in stronger so that your next waxing appointment gets as many of those little hairs as possible. Dry or brittle hairs will break off when trying to be waxed, and dry skin may lead to further irritation.
Do and don'ts after Brazilian waxing?

The first 24 to 48 hours following your Brazilian waxing appointment is important for your own comfort and to attain the best possible results from the treatment. While you will likely be given some specific tips from your aesthetician, there are some general rules of thumb to keep in mind. The first tip is to ensure that the freshly waxed skin is protected from harsh UV rays as the affected skin will be more sensitive and susceptible to hyperpigmentation and/or sun damage for the first day or two. Similarly, it is recommended that you avoid swimming or going into bodies of water such as lakes, pools, the ocean, as they all carry bacteria and your freshly waxed skin is more susceptible to infections. To prevent further bacteria from growing or having your pores open prematurely, avoid doing activities that will cause you to sweat profusely or be overexposed to too much moisture, such as with hot yoga or saunas. It is also recommended that you opt for showers instead of baths for the first few days, and to avoid any sexual intimacy that may be going on in the freshly waxed area to avoid unnecessary irritation. Looser clothing will be more comfortable for the first bit as well to reduce any unnecessary rubbing.
How do you close your pores after a Brazilian wax?

Closing the pores after a Brazilian wax will help to prevent ingrown hairs, bumps, and will stop bacteria from entering. To help those pores close, it is recommended that immediately following the waxing appointment, you apply a cold compress to the treated area. Many people have also opted to use witch hazel to help speed up the pore closing process for both waxing and shaving.

Brazilian waxing is one of the most well-liked and effective methods for delivering long-lasting results out of the numerous other hair removal treatments that are available. Brazilians are a fantastic choice for people going on beach vacations or who prefer a low-maintenance hair removal procedure because the hair might take up to a month to grow back after the initial consultation. For more information, contact us or schedule an appointment online. We serve patients from Lecanto FL, Pine Ridge FL, Beverly Hills FL, Citrus Hills FL, Hernando FL, Dunnellon FL, Citrus Springs FL, Crystal River FL, Homosassa Springs FL, Inverness FL, and Black Diamond FL.