HydraFacial Specialist in Lecanto, FL
Do you want to get clean and glowing skin? Come to Balance Med Spa & Salon to get HydraFacial. For more information, please contact us or schedule an appointment online. We serve clients from Lecanto, FL and surrounding areas.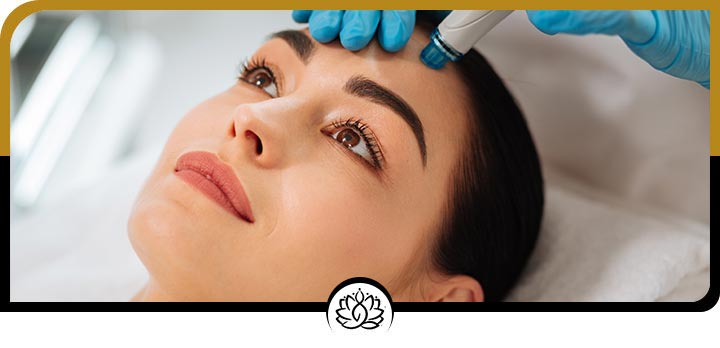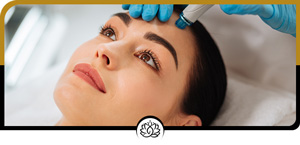 Table of Contents:
What does a HydraFacial do?
What sets HydraFacial apart from others?
How much does a HydraFacial cost?
What are the steps of HydraFacial?
What does a HydraFacial do?

Having clean, hydrated, and protected skin is what a HydraFacial can help you achieve, using a vortex-fusion delivery to exfoliate, extract and hydrate your skin, HydraFacial specialists in Lecanto FL can help you get the best skin of your life.
 
The HydraFacial is becoming one of the most sought after and newest facial treatments, this exhilarating treatment delivers 4-levels of facial in one, starting with an exfoliation system, cleaning treatment, extraction method, and completing the HydraFacial with what the entire facial is about, which is the hydration feature of the treatment.
 
HydraFacial was created around the 4 facials in one aspect of the treatment. The cleansing aspect is completed to soothe the skin, once the exfoliation step is completed with a gentle chemical peel.
What sets HydraFacial apart from others?

Hydrafacial is a multistep facial treatment used with a proprietary machine to extract, exfoliate and hydrate your skin using serums. The machine uses an exfoliating tip paired with suction to help remove dead skin, once the skin is exfoliated it is infused with serums to help rejuvenate the skin. When the skin is exfoliated your skin is brighter and your pores are unclogged helping to increase collagen production. The serums can boost your skin helping in hyperpigmentation, fine lines, and wrinkles.
 
HydraFacial uses a spiral design that delivers painless extractions, allowing to easily remove impurities while simultaneously hydrating the skin along with helping with skin texture, even tone, brown spots, or even oily congested skin. Microdermabrasion does not use serums which are needed to rejuvenate the skin.
 
A few of the benefits HydraFacial can help with include:
 
– Rosacea
Sensitive skin with concerns of rosacea will benefit from cosmetic treatments that are not only gentle but can treat concerns around rosacea as well.
 
– Anti-aging
HydraFacial has been noted to provide many anti-aging benefits including decreasing sun spots, and hyperpigmentation with a decrease in fine lines and wrinkles.
 
– Blackhead removal
Dead skin cells are some of the main contributors to the number of blackheads found on each individual's skin. With HydraFacial's exfoliating component and extraction methods which are gentle but effective; HydraFacial can reduce the number of blackheads as well as dead skin cells on the face.
 
– Acne
Deep exfoliation methods in HydraFacial will remove any pore-clogging skin cells, and provide hydration to the skin which will in turn help to calm acne and reduce it.
How much does a HydraFacial cost?

Depending on where you live and the extent of the treatment you require and how experienced your provider is, the cost is generally between $150 to $350 per treatment. They are good for all complexions and ages and take 30-80 minutes with no downtime.
What are the steps of HydraFacials?

There are four steps to a HydraFacial the first step is vortex exfoliation our skin cells are continuously dying, and replenishing exfoliation helps the process giving you brighter skin. Step two is the peel it loosens the debris found in pores and allows it to be removed this gives your skin a soft refreshed look. The third step is vortex extraction this is where all the debris gets removed from your pores. The final step is the serum application, antioxidants and collagen are applied to the skin, hydrating, and helping with elasticity. After your treatment, you will want to limit sun exposure, the morning of use only PCA facial wash or a hydro peptide exfoliating cleanser.
 
It is recommended that for 30 days to only apply a PCA hyaluronic boosting serum both morning and night, don't wax or have any chemical peels for at least two weeks, avoid heat and over-the-counter acne medications and wait until the next day to apply makeup. We serve patients from Lecanto FL, Pine Ridge FL, Beverly Hills FL, Citrus Hills FL, Hernando FL, Dunnellon FL, Citrus Springs FL, Crystal River FL, Homosassa Springs FL, Inverness FL, and Black Diamond FL.