Lash Lifts in Lecanto, FL
Trust Balance Med Spa & Salon to give you that extra lift to your lashes. Our Med Spa professionals are here to help you achieve all your aesthetic goals. Give us a call today or schedule an appointment online!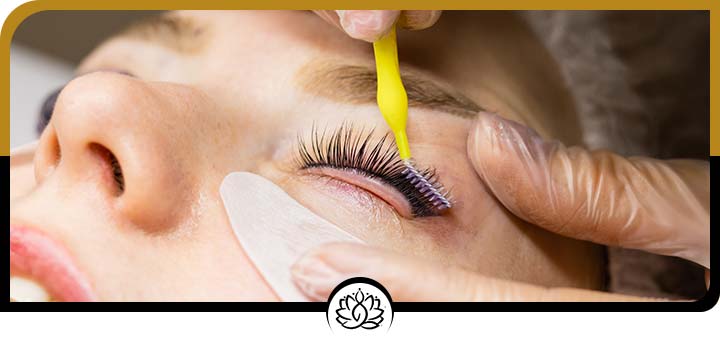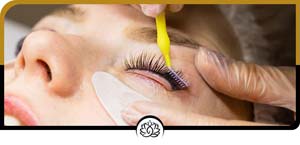 Table of Contents:
How long does a lash lift last?
What is a lash lift?
Are lash lifts worth it?
Lash lifts are a common procedure to add fullness and volume to the eyelashes. They provide an extra level of aesthetics to your appearance and really make your eyes stand out! Lash lifts work well in tandem with mascara and other eye makeup.
How long does a lash lift last?

The length of a lash lift varies from person to person but typically the treatment will last 6 to 8 weeks. The process will need to be repeated every 6 to 8 weeks in order to lift the new hair growth. There are some situations that may cause the lift to drop/weaken prematurely, so avoid heat, swimming, or extreme moisture within the first 24 hours of your treatment. The treatment can be repeated after a minimum of 6 weeks from the initial treatment if you find that your lift does not last the full 2 months. It is not recommended to have the procedure done within 6 weeks of the prior treatment.

When you use an eyelash growth product or a semi-permanent mascara, this can enhance your lash lift results. Our process controls how straight or curly your lashes are by giving them a more uniform lifted look which continues as your lashes grow over the following 6 weeks.
What is a lash lift?

Want natural-looking, enhanced eyelashes? Then a lash lift is perfect for you. This treatment is low maintenance and semi-permanent, giving the appearance of beautifully curled lashes without the need of an eyelash curler. Remember all those monotonous mornings trying to achieve that perfect curl? Forget them! Use that extra time in the morning to relax and really enjoy that cup of coffee.

Toss out your lash curler and mascara and come into Balance Med Spa & Salon for a lash lift instead. You'll be able to sweat, swim, and shower worry-free! It really is as low maintenance as you can get due to the limited aftercare with this procedure.

In terms of on-the-day prep, make sure, in particular, that there isn't any residual mascara left on your lashes. Going barefaced is good because the before-and-after is much more accurate.
Are lash lifts worth it?

A lash lift is absolutely worth it! The lash lift service only takes about 45-60 minutes and is generally much less expensive than eyelash extensions.

When provided by trained and experienced technicians, lash lifts are perfectly safe. Our lash lift products are cream-based, meaning they are easy to control and do not easily run into the eyes as liquid solutions would. It is important to look for a professional that is certified in lash lifting when choosing a lash lift provider.

Believe it or not, the process is super relaxing, and you can sleep the whole time if you wanted to.
The treatment is extremely customizable, depending on your desired results. The technician can customize the silicone strips and creams to make your lashes sit straighter if straighter lashes are the desired outcome. If you want higher, bigger, curled lashes then we are the right establishment to visit! We can create a cat-eye with your lashes if longer lashes are what you're after. Each lash treatment is different and we tailor them to your needs. You absolutely can wear eye makeup after your treatment, except for the 24 hours immediately afterward.

If you or someone you know is looking for extra volume to their lashes, come to Balance Med Spa & Salon! Our kind and caring professionals have great experience performing lash lifts, and can give you that extra volume you're looking for! To talk with an expert, contact our office today. Visit us online or give us a call to schedule an appointment at our clinic.