Back Exfoliation Treatments Questions and Answers
Talk to our team professionals today at Balance Med Spa & Salon about body exfoliation treatment and its benefits. For more information, call us today to book an

appointment.

We are conveniently located at 2720 W Woodview Ln, Lecanto, FL 34461.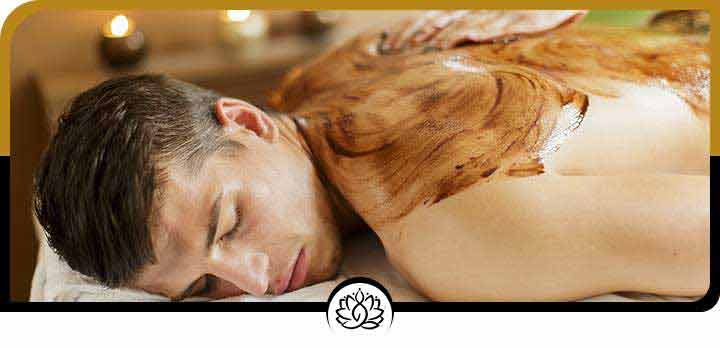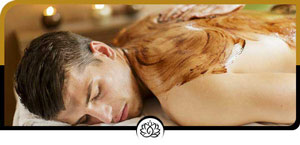 Table of Contents:
What is a body exfoliation treatment?
How often should I exfoliate my back?
What are the benefits of exfoliation back treatment?
What's the best exfoliator for the back?
What is a body exfoliation treatment?

A body exfoliation treatment is a scrub or chemical exfoliant that is used on the surface of the skin on any or all parts of the body. Exfoliation is used to scrub away dead skin cells that collect on top of the uppermost layer of the skin. They do naturally fall off on their own, but an exfoliation treatment will quickly and easily remove them which will improve the overall appearance of the skin. The visible part of the skin is called the epidermis which is made up of multiple layers of skin cells. The stratum corneum is found on the outermost layer of the epidermis and is comprised of dead skin cells anywhere from 10 to 30 layers deep. Our bodies naturally turnover these cells, so the dead skin cells are in a constant process of replacement wherein fresh new cells are replacing dead ones as they fall off. In younger people, a complete turnover of the cell cycle can take about 28 days. For older people, the process takes longer, about 45 days for a full cycle, due to the process slowing down as a natural part of aging.
How often should I exfoliate my back?

The ideal treatment cadence for exfoliating your back will vary from one person to the next based on their individual needs and the condition of the skin. Exfoliation could be done more frequently using a mild exfoliant but keeping in mind that over-exfoliating can be harmful to the skin. The type of treatment you choose can also dictate how often you are exfoliating. At-home treatments will be milder and can be used more frequently so long as there appear to be no side effects. Medical treatments will need to be done at home as they are more invasive and traumatic to the skin's surface. Dermatologists can use more intensive procedures that may require downtime for recovery but will also provide longer-lasting results. The procedures a dermatologist can use include microdermabrasion, chemical peels, and laser resurfacing. Talk to your dermatologist about your options for back exfoliation to determine which treatment will be best for your unique needs.
What are the benefits of exfoliation back treatment?

Treating your back to an exfoliation will help improve the appearance of the skin by removing the dead cells on the top layer of the skin. These dead skin cells can cause the skin to look dry or dull. Removing them will reveal fresh and radiant skin under the layers of dead skin cells. Back exfoliation has additional benefits such as reducing acne by cleaning out the pores of the back that can be hard to reach with regular cleaning, it can even out the skin's tone and texture, it can increase the production of collagen which is helpful in minimizing the appearance of stretch marks and it can help to ease tension from the back muscles. Back exfoliation treatment can also be used to minimize or eliminate the appearance of scars and sun and age damage.
What's the best exfoliator for the back?

The best exfoliator for the back is going to be the one that provides you with the desired effect you are looking to achieve. For some people, an at-home back exfoliation product that is used in the bath or shower may produce the results they were looking for. In other cases, patients will want to seek out a dermatologist if their case is more severe, they aren't able to get the full back themselves, or if they are looking for a treatment with long-lasting results. The three types of medical back exfoliation treatments are microdermabrasion, chemical peels, and laser resurfacing. Each one will have a different recovery timeline and provide slightly different results. Work with your dermatologist to determine which option will be best suited to you based on the results you are looking for and the existing condition of your skin.

If you are interested in exfoliation back treatment, then we encourage you to reach out to our team at Balance Med Spa & Salon. We are here to answer any questions you have and of course, our goal is to help have your skin looking its best. We serve patients from Lecanto FL, Pine Ridge FL, Beverly Hills FL, Citrus Hills FL, Hernando FL, Dunnellon FL, Citrus Springs FL, Crystal River FL, Homosassa Springs FL, Inverness FL and Black Diamond FL.