Body Wrap Treatment Specialist in Lecanto, FL
Our body wrap treatments at Balance Med Spa & Salon will allow you to enjoy many different benefits! Schedule your body wrap treatment appointment today by

calling us

or visiting online! We serve clients from Lecanto, FL and surrounding areas.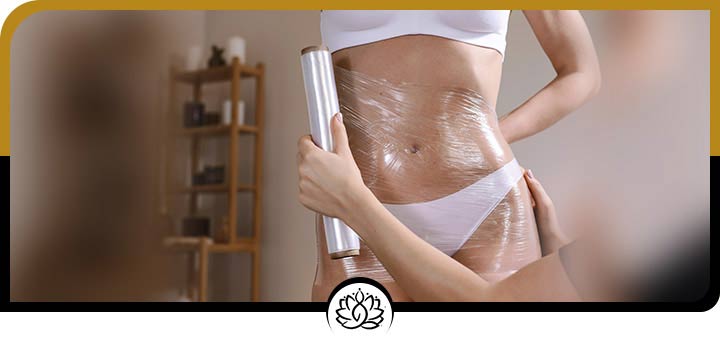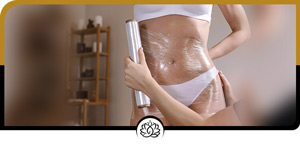 Table of Contents:
What is a body wrap treatment?
How do body wrap treatments work?
What are the benefits of body wraps?
How often should you do a body wrap treatment?
What is a body wrap treatment?

A body wrap treatment is a special spa experience that may also be referenced as a body cocoon. The reason behind this will be revealed soon enough; however, to start the body wrap treatment, our body wrap specialists will use exfoliation to remove any dead skin cells on your body, this is done with one of our high-quality scrubs to ensure your exfoliation process is top-quality and efficient.

Our body wrap specialists will apply different oils and other ingredients to your body, depending on the type of wrap chosen. Once the first part of the body wrap treatment is complete, you will be wrapped up in either plastic, blankets, or a style of bandages, to allow many positive benefits to unfold for the body, which is what makes this treatment style so appealing.

The downside to a body wraps treatment, is it is not the best treatment option for individuals who are claustrophobic. This style of treatment can cause a trigger to unfold and can make it worse. For those who are not claustrophobic, this style of spa treatment has many benefits that will have you booking another session immediately after the first.
How do body wrap treatments work?

Body wraps work to detoxify the body of any toxins and extra water by using top-quality ingredients and exfoliation methods to allow the body to properly detoxify. Your body will become warmer and sweat our all of the toxins and water that is no longer needed within the body, allowing you to feel and look better than before.
What are the benefits of body wraps?

Body wraps are not only a pampering experience that everyone should try at least once, but they also provide many benefits including:

– Detoxification
Detoxifying body wraps often use seaweed, mud, algae, or clay to help rid any of your body's toxins through metabolic skin cell stimulation. Due to your skin being the largest organ, the detoxification process of the epidermis will have significant effects on your wellbeing and overall health.

– Weight loss
Weight loss is a commonly booked body wrap spa treatment, as it uses detoxifying ingredients that are combined with firm wound bandages that allow you to sweat out any excess toxins and water while tightening your skin. This body wrap will temporarily improve the contours of your body, and often many of our patients will notice a loss in dress sizes.

– Exfoliation
Exfoliation is a part of each body wrap treatment, during the exfoliation stage, we will remove all of the dead skin cells which will show a much smoother complexion and you will see a beautiful glow. A body polish may also be available as an option for your body wrap if you prefer.

– Intensive Moisture Repair
All wraps will provide some level of moisture repair, while others will provide the main focus of it being on intensive moisture repair with ingredients that will nourish, hydrate, and smooth out your skin for an improved condition.

– Relaxation
Finally, every body wrap will allow you to fully relax after you are fully wrapped up by one of our body wrap specialists. Many of the body wrap spa treatments will last up to 30 minutes after you being wrapped up, which provides you with valuable time to physically and mentally unwind.
How often should you do a body wrap treatment?

Depending what results you would like to accomplish will depend on the recommended amount of body wrap treatments you should be getting done. You will need to speak to one of our body wrap specialists to get a more individualized treatment plan based on your goals for the body wrap treatments.

Often if you are looking to allow your skin to flourish, and look healthy and renewed while getting rid of all of the toxins and extra water weight, then on average a once a month body wrap treatment will suffice.
If you are looking to accomplish different goals like visibly tighter skin, losing weight, or contouring your body, you may be recommended to complete one to two wraps each week until you have reached the specific goal that you are trying to accomplish.

The number of body wrap treatments you complete will depend on the recommendation of the body wrap specialist, the time you have, the goals you have set out, and the finances available for the spa treatments.

For more information, call us. Balance Med Spa & Salon looks forward to your visit soon! We serve patients from Lecanto FL, Pine Ridge FL, Beverly Hills FL, Citrus Hills FL, Hernando FL, Dunnellon FL, Citrus Springs FL, Crystal River FL, Homosassa Springs FL, Inverness, FL and Black Diamond FL.