Permanent Makeup Specialist in Lecanto, FL
Permanent makeup specialists can help you regain your self-esteem, confidence, and so much more. So come to Balance Med Spa & Salon. For more information, please call us or schedule an appointment online. We serve clients from Lecanto, FL and surrounding areas.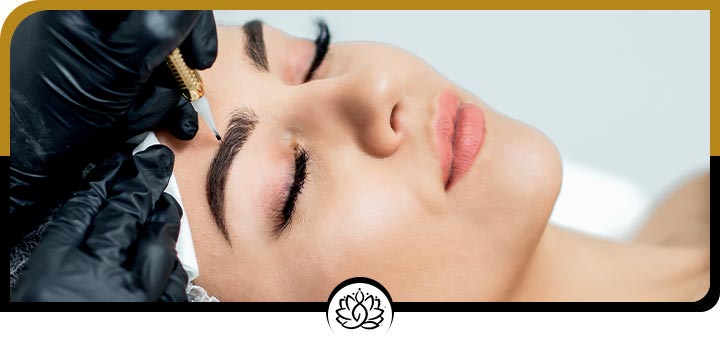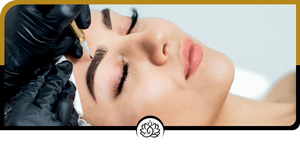 Table of Contents:
What is permanent makeup?
What Can You Do To Prepare to Get Permanent Makeup?
What are the costs/ Maintenance?
What to Expect from Permanent Makeup Healing process?
What are the Aftercare Instructions?
Can anyone have semi-permanent makeup?
Where can I get permanent makeup?
How long does permanent makeup last?
When do you need touch-ups to form permanent makeup?
What is permanent makeup?

Permanent makeup or micropigmentation is the process of implanting pigments in your skin, this will help make a more natural, fuller look. The process is like tattooing but not as permanent and will fade over time. It enhances facial features such as eyelids, and eyebrows, typically it is used because of old age or diseases such as alopecia, and chemotherapy.
What Can You Do To Prepare to Get Permanent Makeup?

-Refrain from topical skin retinoids and/or growth serums (lash growth) 6 weeks pre + post service.

-NO blood thinning agents 7 days prior : Alcohol, Aspirin, Ibuprofen, Aleve, Vitamin E, Fish oil, COQ10, or Anticoagulant Medications (clear with medical doctor before discontinuing prescribed medications)

**No Caffeine 12 hours prior**
What are the costs/ Maintenance?

– New Microblading $399+; 6-8 week Follow up highly recommended + $50+
– Yearly Touch-ups $150 (1 session) required to maintain define hair strokes and refresh vibrant color. (only established make-up clients)
– Correction Microblading FEE Based on Consultation- Multiple Sessions Required
– Longer than 12 month or medical conditions could be subject to additional fees due to the risk of needing more than 1 session**
– 3rd touch-ups will require $50+ fee if needed
– Permanent Eye Liner Top + Bottom $449+
– Permanent Eye Liner Top Only $ 275+
– Permanent Eye Liner Bottom Only $175+
***may be additional cost depending of eyeliner preference 
What to Expect from Permanent Makeup Healing process?

Day 1: You may find yourself thinking they are a little dark
Day 2-4: They will get darker and may appear thick and uneven (do not panic)
Day 5-10: They will start to scab and flake off (Completely normal)
Day 8-10: You now may feel they are too light and appear uneven.
After a few weeks: You will see that look much better and maybe just slightly patchy.

After the recommended follow up appointment: The results are exactly as you wanted them to be. Not recommended if you have upcoming special occasion less than 2-3 months away.
What are the Aftercare Instructions?

Day 1 – Wipe ink off with pre-soaked pad after 30mins  
Blot every 10 minutes for the first hour. Leave alone the rest of the day!!
Day 2 – Clean & Dry – Gentle Cleanser + Pat Dry (do not rub or use exfoliants)
Day 3 – Apply thin layer of Ointment with clean Q-tip 2x daily for 7 days
*(one Q-tip for each treatment area)*  
 
– No facials or cosmetic procedures for 4 weeks  
– Avoid direct sunlight/tanning for 2 weeks  
– Avoid hair removal/tinting for 2 weeks  
– Avoid excessive sweating for 1 week  
– Sleep on your back for 1 week and clean pillow case  
– No skin care with active ingredients for 6 weeks  
– DO NOT PICK, RUB, or PEEL!!!
Can anyone have semi-permanent makeup?

Although semi-permanent can be great for most people some are ineligible candidates. Before undergoing any treatment, understanding the contraindications associated with the procedure and being able to proceed. Some of these would include:
 
– High blood pressure or a heart condition
– Taking blood thinners like aspirin or similar medications
– Diabetes
– Pregnant or lactating
– Glaucoma
– Herpes simplex
– Certain skin conditions like eczema, psoriasis, rashes, or blisters
– Taking steroids such as cortisone, Accutane, Retin-A, Or Renova
– Allergy to makeup
– Acute acne in the treatment area
– Susceptibility to post-inflammatory hyperpigmentation
– Hypertrophic scarring or keloids
– Spider veins or birthmarks in the area to be treated for disorders like sickle cell anemia,
– Hemophilia, or a platelet disorder
– High blood pressure or a heart condition
 
Although the above may not prevent you from having treatment, you will need to seek out written consent from your doctor. The severity of your condition and the medications you are prescribed will need to be known to be cautious. If you have had a mitral valve prolapse, artificial heart valve, or any condition that you must take prophylactic antibiotics (intended to prevent disease) you will need to take them before being treated at the clinic. If you are required to take antibiotics before seeing your dentist, you will need to take antibiotics before having a permanent makeup procedure.
 
Blood thinners and other medications
Blood thinners (anticoagulants) such as aspirin or similar medications are either supplements (herbal) or prescribed by your doctor that can increase the time it takes for your blood to clot. Permanent makeup breaks the skin, so the time it takes for your blood to clot must be within a reasonable timeframe. If you have an increased bleeding time which can amount to higher average bruising, and the pigments do not stick.
 
Diabetes
This can lead to complications in the healing process and a higher risk of infection.
 
Pregnant and Lactating Women
There are a couple of reasons why permanent makeup procedures should be put on hold. While you are pregnant your skin tone changes which may result in an undesirable tone and may result in long-term difficulties in reaching desired results. For the sake of you and your baby, it's always best to put off the procedure until you have given birth and finished breastfeeding (lactation)
 
Glaucoma
If you have permanent eyeliner, there will be pressure around the eye area complicating your condition further.
 
Herpes Simplex
Some people with this condition tend to be susceptible to an outbreak after the procedure especially if the treatment is around the lip area. While antiviral medication can be helpful, careful consideration should be taken before treatment.
 
Eczema, Rashes, and Other Skin Conditions
These skin conditions can complicate and affect the overall long-term results of permanent makeup. You will need to discuss your condition in more detail before having the procedure.

Steroids, Accutane, Retin-A, and Renova
Topical steroids can cause thinning of the skin, especially with continued use, for this reason, permanent makeup is not recommended. If you have only been using it for a short time treatment may be possible provided some time has passed. If you are using any of the above medications it is best to speak to your GP before contacting us. If you have been taking Accutane you must wait for one year before having permanent makeup.
 
Post-inflammatory Hyperpigmentation
Inflammatory hyperpigmentation affects the facial area particularly after the skin has been traumatized by certain procedures such as chemical peels, microdermabrasion,
 
Keloid/hypertrophic
Keloid and Hypertrophic scarring can lead to adverse healing factors, you may not be a suitable candidate for microblading or any other form of permanent makeup procedures as the healing process without additional complications is more desirable. You would also encounter issues if you were to visit a tattoo parlor.
How long does permanent makeup last?

How long it lasts varies from person to person and the area you are having treated and can last up to two years, but generally, permanent eyebrows can last from twelve to eighteen months, permanent eyeliner can last from twelve to eighteen months  (all depending on the color you choose). It is best to consult your practitioner to see what pigments will best suit your skin and will have a lasting effect.
When do you need touch-ups to form permanent makeup?

Some factors play a part in how fast your permanent makeup will fade the sun, environmental factors, body chemistry, health disorders and the use of other makeup products over the years. It is recommended to have a touch-up done every 12 months to see the best results. Another factor are the pigments that the practitioner uses along with the type of pigments implemented. 

Permanent eyeliner tend to not need a retouch as often. We serve patients from Lecanto FL, Pine Ridge FL, Beverly Hills FL, Citrus Hills FL, Hernando FL, Dunnellon FL, Citrus Springs FL, Crystal River FL, Homosassa Springs FL, Inverness FL, and Black Diamond FL.