What Are the Benefits of an Infrared Sauna?
Come to Balance Med Spa & Salon and enjoy the benefits infrared sauna. For more information, please call us or schedule an appointment online. We serve clients from Lecanto, FL and surrounding areas.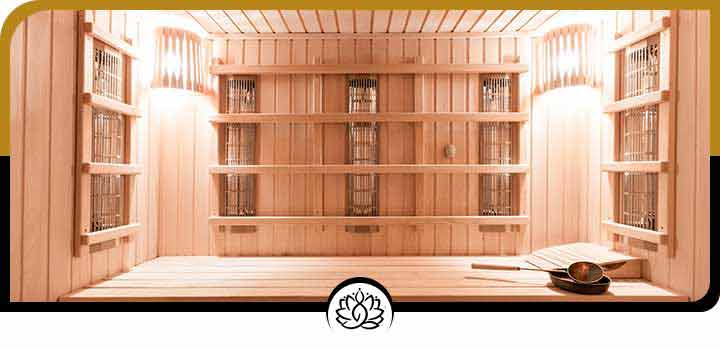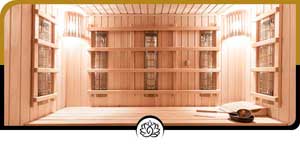 Table of Contents:
What does an infrared sauna do for you?
Who needs an infrared sauna?
What are the benefits of an infrared sauna?
What's the difference between an infrared sauna and a regular sauna?
Here at Balance Med Spa & Salon, we offer a wide variety of rejuvenating treatments including Botox, facials, permanent makeup, teeth whitening, microdermabrasion, infrared saunas, and more! Our medical spa is conveniently located in Lecanto, FL and is happily welcoming new clients. The infrared sauna is becoming a popular spa treatment for skin rejuvenation, detoxification, relaxation, and much more. To learn more about the benefits of an infrared sauna, continue reading below!
What does an infrared sauna do for you?

Infrared saunas are used in spas to help with muscle recovery, relaxation, and inflammation relief. After 20 minutes in an infrared sauna, we assure you that you will leave feeling like a brand new person. Infrared saunas offer incredible long-term benefits without you having to sit through extreme temperatures. They will help you feel rested, relaxed, and restored!
Who needs an infrared sauna?

Good candidates for infrared sauna treatments include:

– Anyone experiencing muscle soreness and stiffness
– People who suffer from chronic fatigue, auto-immune disease, and immune deficiency
– Those looking for effective and efficient weight loss solutions
– Clients who want to look younger and healthier
– Anyone with blood pressure or circulation issues
– Clients who want a relaxing, calming, overall beneficial medical spa treatment
What are the benefits of an infrared sauna?

There are countless benefits of infrared saunas! Here are the top 5 most notable benefits of infrared saunas:

1. Relaxation
The moment you step into an infrared sauna your body will begin to relax, your blood pressure will slowly lower, and all tension will be released. This type of sauna is known to leave our clients feeling completely refreshed after each session.

2. Weight Loss
Did you know that spending time in an infrared sauna can help you lose weight? As your body works to cool down, it burns about 600 calories depending on how long you stay in the sauna. Regular visits to the spa can have fantastic long term weight loss benefits.

3. Anti Aging & Wound Healing
Research shows that infrared wavelengths can effectively heal the epidermis and dermis layers of the skin which leaves your body looking younger and healthier than ever. This healing process promotes collagen production, reduces wrinkles, and even enhances the skin's wound healing process.

4. Detoxification
Infrared saunas detoxify the body which is important in building immunity strength. This makes them a great treatment option for anyone with an auto-immune disease, colitis, fibromyalgia, and immune deficiency states. Detoxification can also help people with chronic fatigue.

5. Improved Circulation for Muscle Recovery
Infrared rays heat the muscles and greatly increase blood flow for better circulation and muscle recovery. If you workout regularly, are an athlete, or struggle with chronic pain, infrared saunas are a wonderful treatment.
What's the difference between an infrared sauna and a regular sauna?

In order to start your body's cooling process, regular, traditional saunas have to heat all of the air around you. Infrared saunas instead emit special infrared lights that penetrate human tissue. This deep penetration allows your body to receive the incredible health benefits stated above. Your body will be able to absorb all the wavelengths needed to experience these health benefits without having to be in an extremely hot room.

If an infrared sauna sounds like the perfect relaxing experience for you, please schedule an appointment with Balance Med Spa & Salon. We would love to book you in and answer any questions or inquiries you have about our available treatments. For weight loss, increased circulation, muscle recovery, blood pressure reduction, skin rejuvenation, detoxification, and cell health, come in for only 20-30 minutes once every few days. We can't wait to welcome you into our spa and get you the relaxing treatments you deserve. For additional information on the benefits of infrared saunas, don't hesitate to call anytime during our business hours. Balance Med Spa & Salon looks forward to your visit soon! We serve patients from Lecanto FL, Pine Ridge FL, Beverly Hills FL, Citrus Hills FL, Hernando FL, Dunnellon FL, Citrus Springs FL, Crystal River FL, Homosassa Springs FL, Inverness FL and Black Diamond FL.
CONTRAINDICATIONS & PRIOR USE MEDICAL ADVICE
If you have any questions regarding your current medical condition and the use of the infrared sauna please consult your medical doctor before use. Infrared saunas are contraindicated for the following conditions and you should consult your medical doctor prior to use. Infrared Saunas being a cure for or treating any disease is neither implied nor should it be inferred. In the rare event that you experience pain and/or discomfort while in the sauna immediately discontinue use. Seek permission from your doctor prior to use for the following conditions:
Taking Medications
Under 15 years old
The Elderly
Cardiovascular Conditions
Chronic Conditions
Infrared sauna use is contraindicated for people with the following conditions:
Pregnancy
Hemophilia
Fever
Insensitivity to Heat
Alcohol / Alcohol Abuse