Eyebrow and Face Threading Specialist in Lecanto, FL
Experience the benefits of threading at Balance Med Spa & Salon. For more information, please call us or schedule an appointment online. We serve clients from Lecanto, FL and surrounding areas.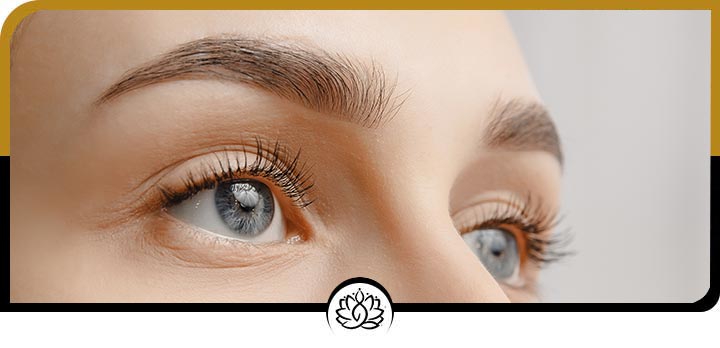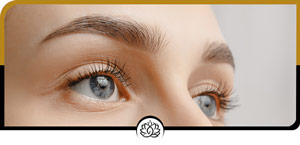 Table of Contents:
Is threading good for your face?
What is better waxing or threading?
Does threading permanently remove hair?
How do you prepare your face for threading?
Is threading good for your face?

A twisted cotton thread is used by threading practitioners to remove several hairs at a time. The procedure is mostly used to remove hair from the face, such as eyebrows, upper lip, chin, and cheeks. While threading works on larger areas, it isn't commonly used to remove hair from arms, legs, and the bikini line because it takes too much time. You can, however, use threading to tidy up a small area of the bikini line.

There is much more skill involved in threading than in tweezing or waxing, so it's not a home treatment. In a spa or salon, threading is usually performed by an esthetician who is trained in this process.

The process of threading exfoliates and soothes the skin. By gliding the cotton thread along the surface of the skin, full face threading targets deep-seated hair follicles that grow deep within the skin. Cotton threads twist hair out of their roots, which exfoliates the skin layer, revealing soft, glowing skin underneath. By exfoliating your skin, you allow it to behave younger and become rejuvenated by speeding up its natural processes. In order to remove dulling surface cells and reveal a brand new, smooth surface, the thread exfoliate works against the top layers of the skin.
What is better waxing or threading?

Due to its simplicity, gentleness, and quick nature, threading will remain the superior method for eyebrow hair removal. To achieve the best results needed to remove hair from the skin, it does not contain dangerous or harsh chemicals, works to rejuvenate the skin, and works faster and more efficiently. Threading usually causes very little discomfort, but once you get used to it, you won't want to go back to waxing or plucking ever again.

As opposed to waxing or plucking, threading does not irritate or peel the skin. A waxing procedure removes a full layer of skin, which may cause rashes on sensitive skin. With eyebrow threading, only dead skin cells and hair are removed from the eyebrows without any unnecessary layers of skin being removed. Threading does not involve any harmful chemicals, only a thread to improve results, so your skin will not lift or burn.
Does threading permanently remove hair?

Results may last around 5-6 weeks at a time, depending on the density of your hair. Hair is removed straight from the root by threading, making it harder to regrow faster. As you thread your hair more often, it will take longer for the hair to grow back. The result is that you only need to retouch your eyebrows every few weeks. Not only will this save you time, but it will also make the process easier, as you will no longer have to worry about your eyebrows.
How do you prepare your face for threading?

As soon as you are ready to thread your brows, do not touch them yourself. After your brows have grown back to their fullest, get them threaded. Allowing your eyebrows to grow to their fullest length and thickness will allow the technician to shape them properly and prevent them from becoming too thin.

Exfoliate a little before your upcoming threading appointment. Don't forget to exfoliate your eyebrows when you scrub your face. Ingrown hairs, flaky skin, and dry skin cells will be prevented by doing this. As a result, threading will be smoother since the hair follicles will be looser.

The key to a successful threading procedure is communication. In the same way that you communicate with your hairstylist about how you want your hair to look, tell your technician how you want your eyebrows to look. Make sure you let the expert know whether you want a cleanup, a certain shape, or how big you want your arch. Book your threading appointment today at Balance Med Spa & Salon by simply calling us. We serve patients from Lecanto FL, Pine Ridge FL, Beverly Hills FL, Citrus Hills FL, Hernando FL, Dunnellon FL, Citrus Springs FL, Crystal River FL, Homosassa Springs FL, Inverness FL, and Black Diamond FL.