Brow and Lash Tinting Specialist in Lecanto FL
If you want to get your brows or lashes tinted, come to Balance Med Spa & Salon. For more information, please call us or schedule an appointment online. We serve clients from Lecanto, FL and surrounding areas.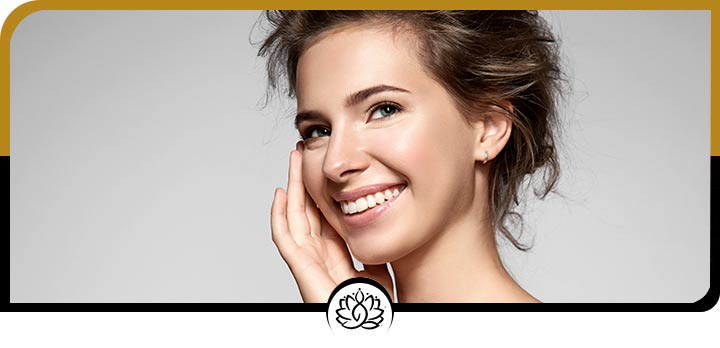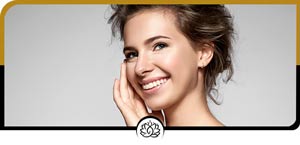 Table of Contents:
What is lash and brow tinting?
How often can you tint your eyebrows?
How do I take care of my eyebrows and lashes after tinting?
How do you prepare for eyebrow and lash tinting?
What is lash and brow tinting?

The process of tinting involves applying a safe, semi-permanent dye to your eyelashes and eyebrows. In order to achieve a natural or dramatic look, you and your esthetician typically select a shade based on your hair color. You should keep your lashes and eyebrows a couple of shades darker than your hair color if you have light-colored hair.

Tinting your eyelashes has many benefits. This procedure will benefit those who want to emphasize their eyes and lashes, are allergic to mascara or have other makeup-related issues. Tinting eyelashes allows people to have the eyelashes they want without wearing mascara.

Tinting your eyebrows gives you bolder, more natural-looking eyebrows since the actual eyebrow hair is tinted a darker color, eliminating that "drawn on" look. By investing in eyelash and eyebrow tinting, you can avoid the hassle of penciled-in eyebrows.

With these tinting services, you can save time in the morning applying makeup, and your tinting professional will ensure that your lashes and eyebrows look their best.
How often can you tint your eyebrows?

It takes a lot of time to apply makeup every day, and it doesn't always turn out perfectly. By tinting your eyelashes and eyebrows, you will simplify your makeup process and save time in the morning as well.

A tint usually lasts between three and four weeks. Maintaining healthy eyebrows requires regular moisturizing and avoiding oil-based cleansers. This type of beauty treatment shouldn't be done at home due to the close proximity of the dye to the eyes.
How do I take care of my eyebrows and lashes after tinting?

To let the dye settle in, stay away from water for about 12 hours after you have your eyelashes and eyebrows tinted. The best way to clean your face is to use a cotton ball or pad soaked in a mild gel or cream cleanser. Bring your spare glasses to the spa if you need them on your trip home if you wear contacts and have to leave them out until the next day. Apply eye drops to soothe your eyes if they feel sensitive after tinting.

After the treatment, avoid touching or rubbing your eyes, eyelashes, or eyebrows.

Apply a cool damp cotton compress to the eye area if you experience redness or irritation. Seek medical attention if symptoms persist for more than 24 hours. The tint results can fade if you wash your hair, eyelids, eyelashes, eyebrows, or swim for 24 hours. You should also avoid facial cleansers that exfoliate. You may have to change your tint more frequently if the product contains chemical exfoliants. It is recommended to use a gentle facial cleanser or eye makeup remover.
How do you prepare for eyebrow and lash tinting?

If you have an eye infection, don't schedule an appointment for tinting. An esthetician will do a patch test on your skin before tinting your eyebrows and eyelashes. You should avoid using the same dye on your eyelashes and eyebrows if your skin reacts to the patch test. You must keep your eyes closed during the entire process of eyelash tinting because the dye sets in just a few minutes. A tinted lash is not for you if you are unable to do that. You should also choose a salon or spa that takes hygiene seriously, such as Balance Med Spa & Salon.

Color and shape can be added to the eye area with eyelash and eyebrow tinting, which is a painless process. The results of these tinting methods can last up to three to four weeks and take about an hour. An expert will help you choose the perfect colors for your lashes, eyebrows, and hair during your eyelash and eyebrow tinting service. During the simple procedure, all you have to worry about is relaxing.

Brow and lash tinting are available at Balance Med Spa & Salon. So call us today to book an appointment. We serve patients from Lecanto FL, Pine Ridge FL, Beverly Hills FL, Citrus Hills FL, Hernando FL, Dunnellon FL, Citrus Springs FL, Crystal River FL, Homosassa Springs FL, Inverness FL, and Black Diamond FL.